Registration Information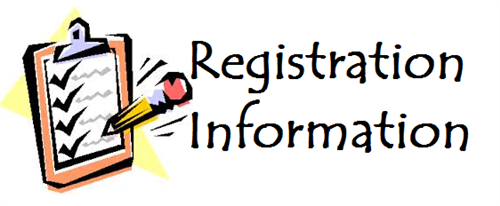 REGISTER FOR 2021-22
Students can attend their designated school if they register (new students) or pre-enrol (current students) no later than April 15, 2021. However, if their designated school uses a lottery process, some students may not be able to attend that school.
Use the Find a School tool to find your designated school.
A student may also attend any other school in the Division, as long as:
the school has available space

the student meets any

entrance criteria

of that school
If the number of students who want to attend a school or program exceeds the available space, applicants from outside the school's designated attendance area will be chosen by random selection.
HOW TO REGISTER ONLINE
STEP 1: GET ORGANIZED
You will need to provide your preferred school with documents confirming:
the address for the student's parent/guardian

legal proof of the student's name, citizenship status and birthdate (see examples below)
STEP 2: PREPARE YOUR DOCUMENTS
Before you register, it's important to have your documents ready. You will need to upload the documents to complete and submit your registration.

If you are using a computer, have a scanned image of each document saved on your computer.

If you are using a mobile device, you can take photos of your required documents as you fill out the form.
STEP 3: REVIEW AND COMPLETE THE DIGITAL STUDENT REGISTRATION FORM

To submit your digital student registration form online, you will need to:
upload your documents

provide an electronic signature

enter your email address (this helps us confirm your identity and allows us to send you a copy of the completed form)
There is no option to save your progress. Once you start, we recommend finishing the form.
Need help using the digital student registration form? Submit a request to get help or call (780) 429-8232.
Grace Martin School requires 'two' pieces of proof for address verification. Examples of accepted documentation:
Legal proof of student's name

Confirmation of address

Canadian provincial birth certificate

Canadian citizenship document

passport

student visa

driver's license

utility bill

home insurance

property tax bill

In some cases, immigration documents (e.g. landed immigrant documentation or a Permanent Residence Card) may also be required. Visit Citizenship and Immigration Canada for more information.

In some cases, you may be asked to provide more than one of the above.
CONFIRMING REGISTRATION SUBMISSION
Once you have submitted your completed student registration form and supporting documents, we will review all of the documents. This does not mean your child has been enrolled at the school—we will contact you to let you know once your child is enrolled.
We will contact you if we need clarification about any of the documents you submit.
Starting February 2, 2021 - Kindergarten Registrations for the 2021-2021 School Year will be available at EPSB.CA.